Episodes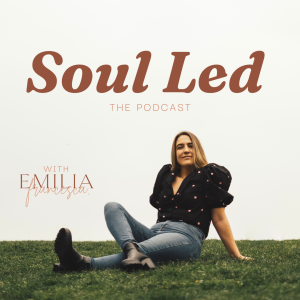 Sunday Mar 14, 2021
Sunday Mar 14, 2021
In the first ever episode of Soul Led, I share with you how to deepen in to your Intuition, Learn how to Listen, Trust and Align and at a deeper level so you can reclaim the natural power that resides within you and be who you came here to be.
I share how our need for Validation or Approval can prevent us from following our internal messages, and how to still show up and follow through on an intuitive nudge even when it feels nauseatingly big and scary.  
We'd love to know how this episode lands for you, and what is your biggest insight. Feel free to leave a review or share with a friend you know would resonate with this episode.
You can connect with Emilia at www.emiliafrancesca.com or over on Instagram @_emiliafrancesca