Episodes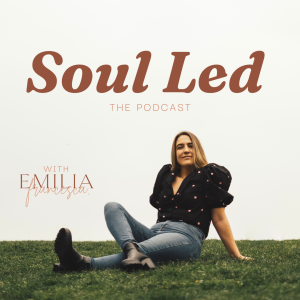 Thursday Mar 25, 2021
Thursday Mar 25, 2021
In this Episode Emilia shares with you her biggest insights and guidance on the important pieces at play in order to create and continue to grow a successful heart centred business.

She invites you to define what Success really means for you, look at how honest you are being with yourself, explore not only listening to Your soul but also the soul of your business & having a support squad. She also covers Visibility, connecting with your why and knowing the difference between cruising and making big moves that will lead to deeper success.
We'd love to know how this episode lands for you, and what is your biggest insight. Feel free to leave a review or share with a friend you know would resonate with this episode.
You can connect with Emilia at www.emiliafrancesca.com or over on Instagram @_emiliafrancesca